2010
Lotus Evora Cup
1月オートスポーツ・インターナショナルでロータス・エヴォーラ・カップが公開されました。GT4仕様のレースバージョンで、チャンピオンシップ・レースも同時に発表されました。

Geneva Motor Show
The Evora 414e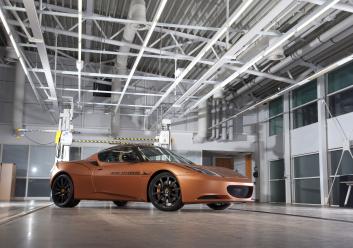 国際ジュネーブ・モーターショーで、ロータス・エンジニアリングはエヴォーラ414Eのハイブリッド・コンセプトカーを公開しました。プラグインのハイブリッドドライブシステムと、ドライバーが積極的に車に関わることができるように新技術を導入した、高性能な技術を証明する車です。
The Evora Carbon Concept
The Evora Carbon Concept was unveiled at the Geneva Motorshow. The pearlescent white body is complemented with a structural carbon fibre roof, Lotus motorsport influenced carbon diffuser and carbon front splitter., and finished with diamond-cut, forged alloy wheels. The interior featured carbon fibre, perforated leather and plush suedetex finish.
New Elise
ロータスは新たな2011 MYロータス・エリーゼを発表しました。この車のCO2排出量は149g/kmと、以前のエリーゼSと比較してかなりCO2の排出量が低く抑えられています。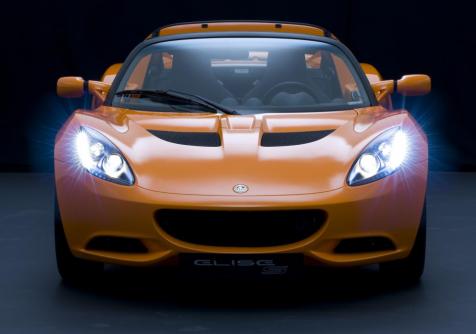 LOTUS TO RETURN TO FORMULA ONE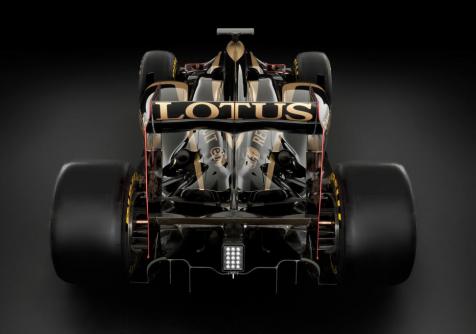 The Renault car company sold its remaining shares in the Formula 1 team to Genii Capital and it is announced that the team will compete in the 2011 season as Lotus Renault GP in a new interpretation of the iconic black and gold Lotus livery of the 70's, but still with a Renault chassis.
The move meant that there would be two teams competing that season under the name Lotus, with a dispute between Proton and the other team over rights to use the Lotus name in F1.
This was resolved later in 2011 with Group Lotus regaining all rights to the use of the name Lotus and Team Lotus in Formula One.
2011
LOTUS ORIGINALS
Lotus Originals was launched early in the year as a luxury lifestyle brand, with a range of apparel, accessories and leather goods.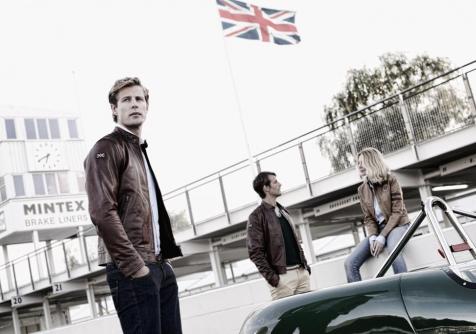 ELISE CLUB RACER
The Elise Club Racer is announced as a stripped-back, even lighterweight version of the Elise.
Powered by the same 1.6-litre engine as the standard Elise, the Lotus engineers managed to reduce the weight of the Elise CR by 24kg over the standard Elise. the car is also visually striking with body colour accents on the seats and throughout the interior.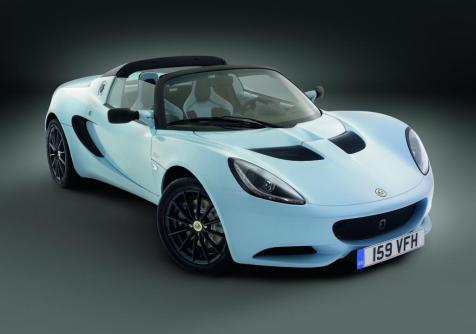 Hethel Test Track
The Lotus test track at Hethel was renovated in 2011 and officially re-opened on 21 June at an historic event where both current and historic Lotus cars were driven around the new track by Nigel Mansell, Jean Alesi, Vitaly Petrov, Bruno Senna, Greg and Leo Mansell, Johnny Mowlem and others as the Chapman family, members of staff, the press, Lotus dealers and VIP's watched on.

Formula One 2011 Season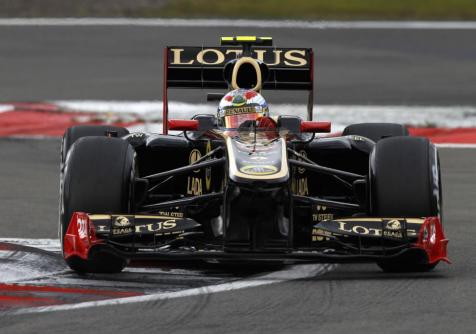 Robert Kubica was due to race for Lotus Renault Gp for the 2011 season, but was severely injured in a rally in Italy in February, so Nick Heidfeld was signed to take his place to drive alongside Vitaly Petrov.
The team started the season reasonably well, but a series of set backs and new restrictions over the use of off-throttle blown diffusers were introduced for the British Grand Prix, and the team was badly affected having designed their car around the system. Bruno Senna replaced Heidfeld later in the season.
2012
CHANGE OF OWNERSHIP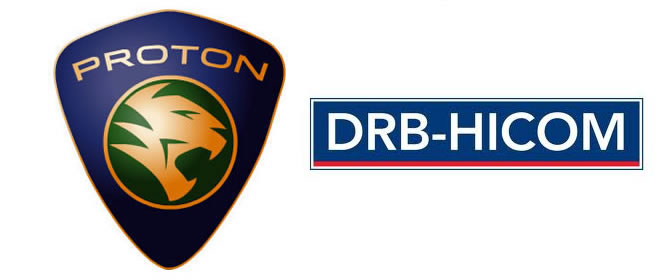 Malaysian DRB Hicom Bhd. purchase a majority stake in Lotus' parent company Proton Holdings Bhd. from state-owned Khazanah Nasional Bhd.
DRB-Hicom's automotive sector is involved in the manufacturing of components and the assembly and distribution of cars, (Volkswagen AG and Daimler AG), trucks and motorcycles for the passenger, commercial, mass transport and defence automotive markets.
GENEVA MOTORSHOW
Lotus launch two new extreme models: the Exige S Roadster and an exclusive Lotus F1 Team edition Evora GTE with the help of newly appointed Lotus F1 driver, Kimi Raikkonen.
It's the first time an Exige model has been offered with a factory-fitted soft top roof. In true Lotus fashion the finely tuned suspension delivers a responsive ride and sublimely agile handling, whilst the supercharged 3.5 V6 engine with race-derived technologies delivers stunning performance. Reaching 100 kph from standing in 4 seconds (0 ? 60 mph in 3.8 seconds) and 0 ? 160 kph (0 ? 100 mph) in 8.5 seconds.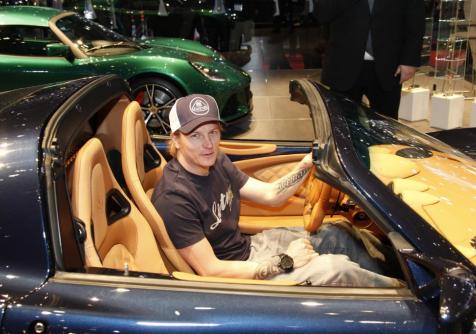 GOODWOOD FESTIVAL OF SPEED 2012

Lotus headlined the world's biggest car culture event in the summer, the Goodwood Festival of Speed 2012, to celebrate its glorious history and toast the present.
A special sculpture, commissioned by Lotus, rose high above Lord March's immaculate grounds to reflect its heritage and continued commitment to motor racing and driving thrills.
Apart from two special new models unveiled at the festival, over forty five historic and modern Lotus race cars blasted up the hallowed hill climb, while the Lotus F1 Team thrilled the crowds in this year's grand prix challenger, the black-and-gold E20.
Olav Glasius, who boasted the largest private collection of Lotuses in Europe, brought 24 of his cars to Goodwood for a landmark auction. Models stretching all the Lotus eras included a Le Mans veteran Team Lotus Type 11, and ex-Formula One Type 18, and a mint Lotus Esprit Turbo.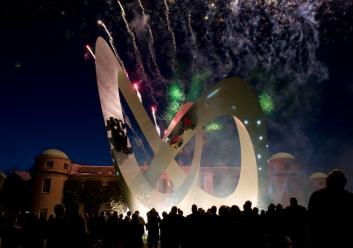 New Lotus Exige S
Lotus Exige S voted joint winner of evo's "Car of the Year 2012"
The first of the new 3.5 litre V6 engined Exige S's come off line having been unveiled at the Frankfurt Motor Show the previous year. Its 345 hp (350 PS) supercharged V6 engine is not for the faint hearted, delivering 0-60mph in just 3.8 seconds.
The supercharged 3.5 V6 Exige S secured the top honour from evo magazine's 'Car of the Year' test, marking the huge achievement of the entire Lotus workforce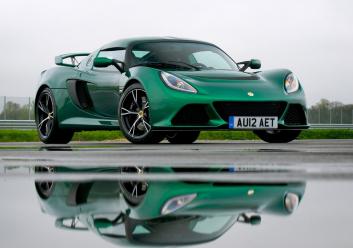 Formula One 2012 Season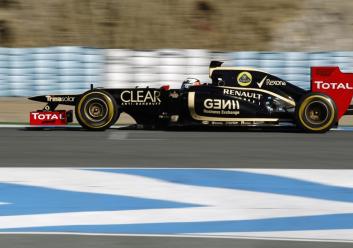 A name change to Lotus F1 Team and the introduction of the new E20 unveiled on 20 February for the 2012 start the season. 2007 world Champion Kimi Raikkonen returned to Formula One as lead driver for the team driving alongside rookie Romain Grosjean.
The team finish the season in 4th place in the team standings, with Kimi 3rd in the Driver's championship and Romain in 8th place.
2013
Evora Sports Racer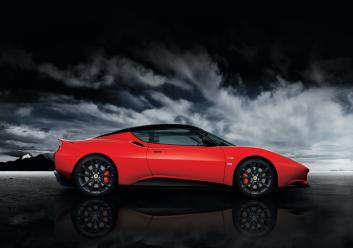 A visually enhanced and optimised version of the mid-engined 3.5 litre Evora is launched, available in both naturally-aspirated or supercharged variants.
Four exterior colour options co-ordinate with contrasting accents of black across the roof, front splitter, side sills and rear diffuser, exaggerating the Evora's aggressive stance, highlighting its sleek silhouette.
Complementing this is a set of gloss black, forged wheels shod in sticky Pirelli P-Zero Corsa tyres, with the final touches including black name badges and a Union Jack side badge, paying homage to Lotus' heritage.
Formula One 2013 Season
Raikkonen's career at Lotus came to an end two races ahead of schedule when he opted to miss the races in Austin and Sao Paulo to have surgery on a recurrent back injury.
His absence, allied to stand-in Heikki Kovalainen's failure to score points in the United States or Brazil and Grosjean's dramatic final race engine failure, compromised the team's chance of improving on fourth place in the constructors' table.

2014
A year of change...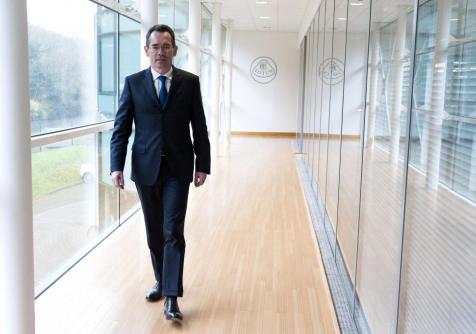 Jean-Marc Gales joined the company in late-spring. The multi-lingual, international, automotive businessman took over the reins of Group Lotus plc in May.
His remit was simple - to return Lotus Cars to the forefront of the sportscar scene. The task was substantial. Jean-Marc's experience was crucial. He stated his plan. It was subtle but effective. Both territories and overall sales needed to be increased and profitability returned.
By the end of the year, a new management structure was in place and three new Lotus models were already on the stocks.
Lotus Elise S Cup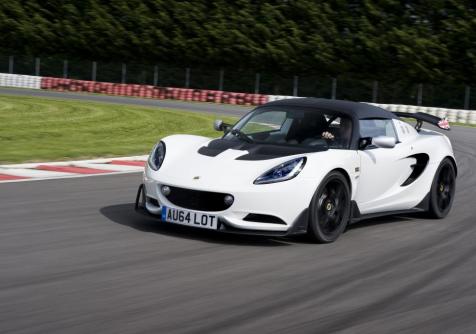 Ready for early press assessments, the Elise Cup S would be the most focussed version of the still box-fresh Elise.
Its supercharged 1.8-litre engine would deliver soul-stirring acceleration, allied to its lightweight construction and a target to lap the Hethel test track quicker than ever. Yet, it would be pure and a driver's delight. Lotus would deliver its promise in spades.
Lotus design steps up
Under the control of Russell Carr, a new Lotus for 2015 was revealed to insiders. Using the company's integrated digital design processes, by which computer data can be translated into physical models, using state-of-the-art milling and 3-D printing facilities, a new supercar was being born. The results would soon speak for themselves, as prototypes were readied.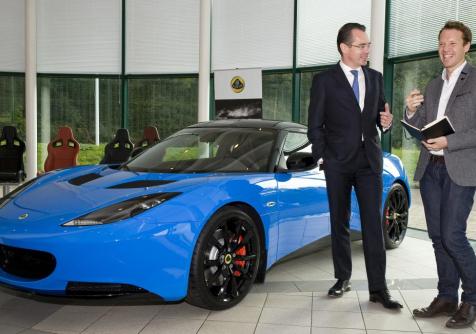 Automatically better
Expanding the Exige envelope would be a step in the right direction for enthusiasts and introducing an automatic transmission, with extensive Lotus developments, would be explored. While the uptake of auto-boxes on sportscars is good but small in number, Lotus could forge a fresh niche among enthusiastic drivers, keen to experience the purity of Lotus handling dynamics.
With Lotus Exige steering that is 'alive', a means by which to concentrate on it, while managing gearshifts, by beautifully forged alloy paddles, would have tremendous merit. The new Lotus Exige Automatic, in either Roadster, or Coupe forms, would be enticingly and automatically better.
2015
Early results prove the will to succeed
Jean-Marc Gales stated in January: "Our ten month sales figures showed a volume increase of 63%, with virtually all markets increasing sales over the previous year. We are adhering to our policy of building from an increasingly strong base. The new S Cup joins the Elise range, grabbing recent motoring media headlines, and the Exige S enhanced with an exciting new automatic option, sharing the growth in numbers. Our strategy is being borne out. We are working to maintain the lightness, strength and purity that ensure the maximum amount of critical acclaim is received for our products. At Lotus, we love our cars and we know that our customers do too. The Lotus Evora 400, launched at Geneva, is a pinnacle of achievement but we shall continue to aim higher in the months and years to come."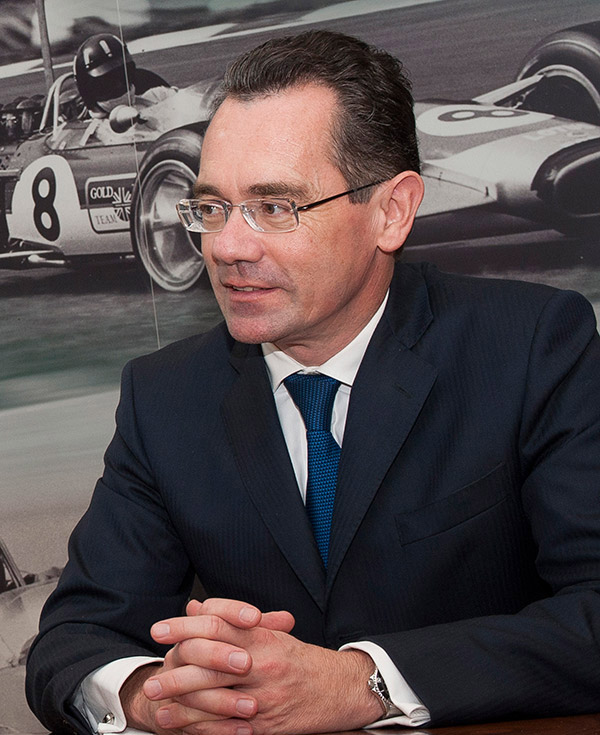 Dealer network expands
Lotus has 168 dealers globally at present: 14 in the UK, 49 in Mainland Europe, 49 in North America, 20 in Japan, 8 in China and 24 in other markets. Since May 2014, 30 new dealers have been recruited and it is planned to further increase the Lotus dealer network to over 200 dealers by the end of 2015.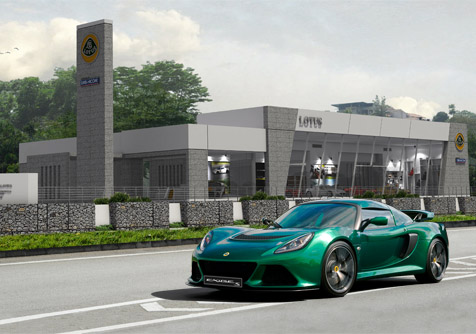 Lotus Elise S Cup wins approval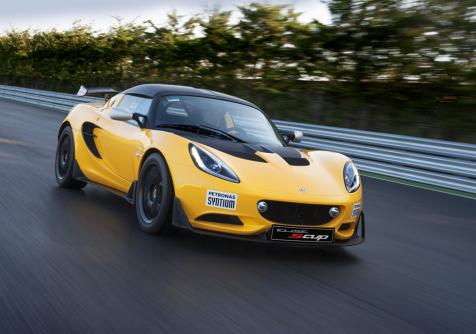 From "Top Gear" to "Auto Express", supported by "Autocar", "CAR" and "Pistonheads" magazines, among many others in the UK and in overseas' markets, the total focus of the Elise S Cup has been recognised and praised heartily. Proof, if proof were needed, comes in column inches far and wide, confirming the freshness and vitality of the overall package and highlighting the Elise as being the ultimate expression of driving superiority and lightweight purity. The Elise has never been better.
More to come...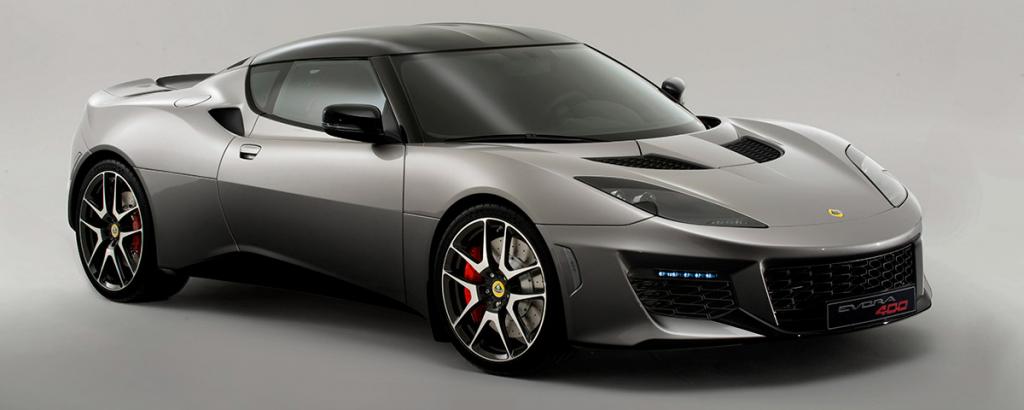 With a new Evora 400 supercar launch at Geneva in March, automatic versions of the Exige already receiving rave reviews, dealer developments taking place on-going, sales increasing daily and Jean-Marc Gales committed to taking Lotus Cars to new, tangible peaks, with enticing new models and new markets to conquer, the sun has seldom shone brighter at Hethel.
...